Many students look up to athletes and idolize them.
Some students also want to become sports stars and earn big money, while others are inspired by their heroes' unique talents.
But many athletes are also special in another way: they look beyond things like disabilities and what people look like to support their team.
This is a story about some athletes who really embody that.
It's about three basketball players who stopped a game to defend their friend with Down syndrome.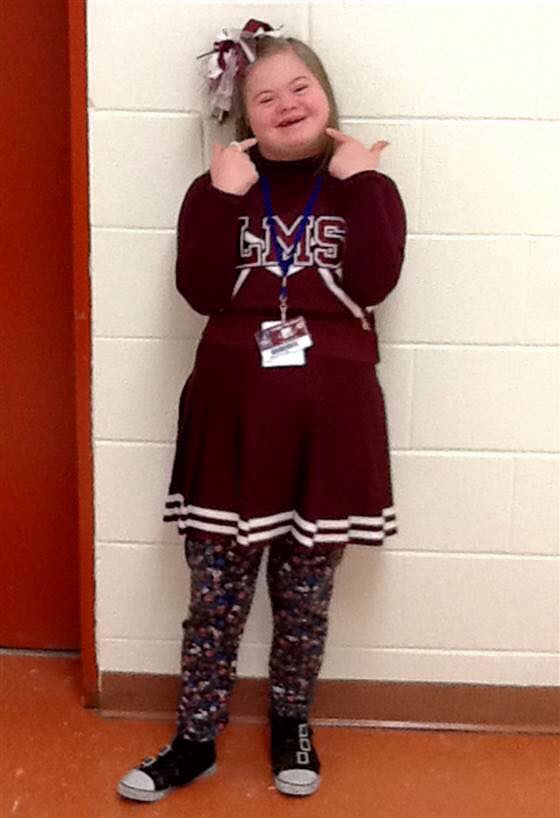 Desiree Andrews, 14, is a happy, outgoing girl who loves her hobby; being a cheerleader for her school basketball team at Lincoln Middle School in Wisconsin.
She always supports her team when Lincoln plays home games. But during one game, she noticed some people in the crowd laughing and making fun of her.
It was obvious that Desiree was affected by the bullying. Her father, who was also there, saw how sad she became and he himself became very angry.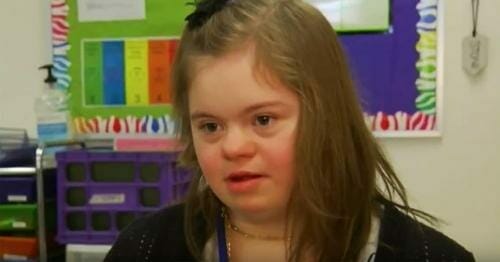 But before her dad could do something, some members of the basketball team refused to stand by and watch. They didn't want to let the bullying continue from the stands.
Scooter Terrien, Chase Vasquez and Miles Rodriguez stopped the basketball game to take a timeout.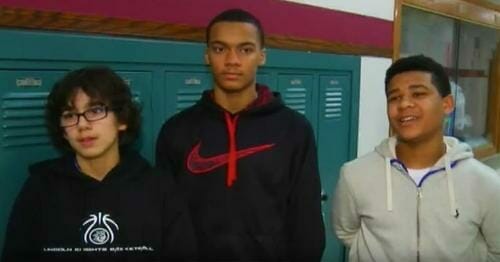 Then they went to their coach and asked if he could stop the crowd from bullying Desiree.
But the game continued, and the guys made a decision: they decided to stand up for their friend.
Some people in the crowd noticed the players' compassionate act, including Cliff Andrews, Desiree's dad. He couldn't hold back his tears and thanked the students for what they had done.
Cliff said that the TV show "Glee" inspired his daughter to become a cheerleader.
After the game, the three basketball players became good friends with Desiree.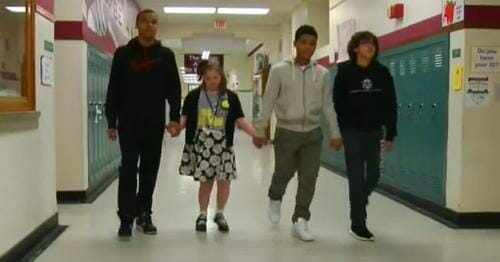 They also came up with a new nickname for the school gym: "D's House."
The school's coach is also planning on putting up a banner making the new name official.
In addition, Desiree has starting high-fiving all the team's players.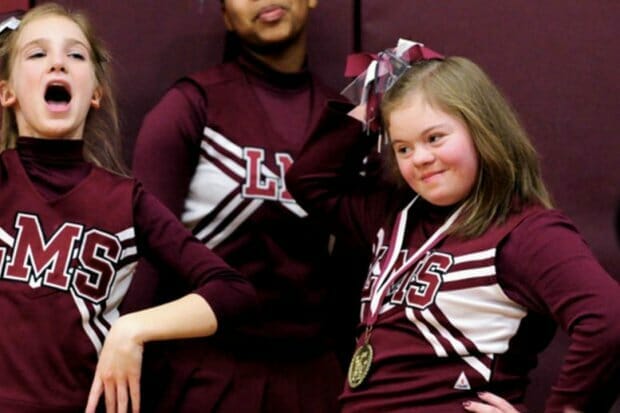 The event not only raised the school spirit and awareness about bullying, but it also reminded everyone to accept others — no matter how they look or are different.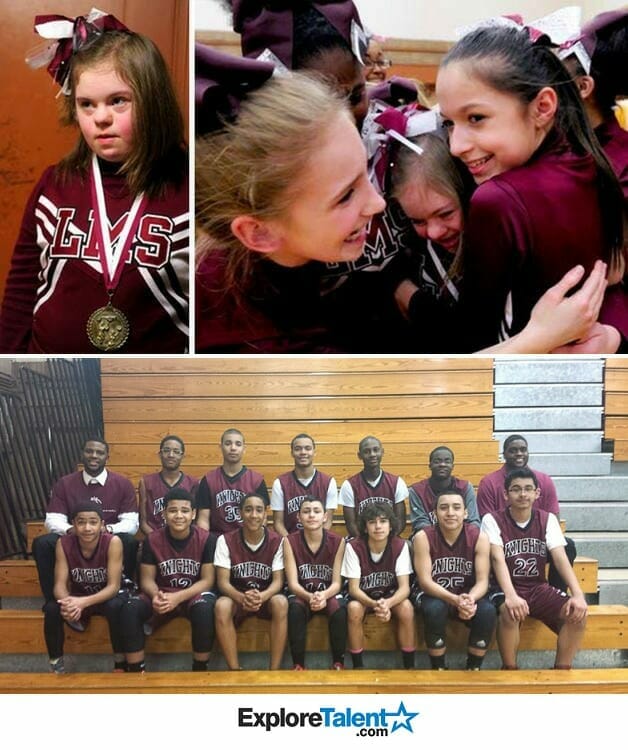 These young boys really showed how important it is to treat everyone equally and respectfully.
We sometimes see sports stars and famous personalities standing up for these important issues — but these three young basketball players did it when no one else dared. How impressive!
Don't forget to remind others that there are still nice people in the world.
We'd also like to hear from you. What do you think about how these players acted?
How do you teach your children or colleagues that bullying is wrong? Share your thoughts!
Content Credit: Newsner.com